Everyone has certain foods that remind them of their youth. A taste or smell that takes you back to a time when your biggest worries were things like what to wear to school on Monday, or whether that certain someone would actually look at you in a classroom. A time when things were a bit simpler, when Saturday mornings were the only time to watch cartoons and you waited all week for it.
I may be dating myself a bit here. I'm sure some of my readers had Cartoon Network when they were young, or had other pursuits. Regardless, I think you get the idea. For me, one of those foods that takes me back to those times is the simple, unassuming All-Bran Muffin.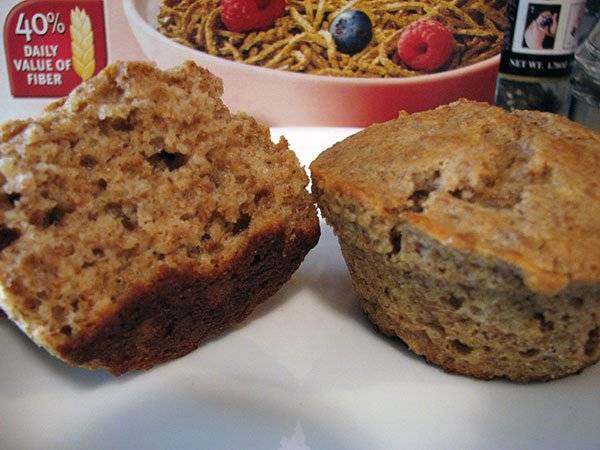 The Kellogg's company began printing recipes on the sides of its cereal boxes in 1916, so as far as I am aware, the recipe for this little slice of wonder has been located on the side of the All-Bran® package since the name was changed from Krumbles sometime before 1920. Advertising for the All-Bran Muffin exists from 1920, so it has definitely been around for quite some time, and with good reason!
The variations on this classic are endless. But for my tastes you just can't beat the original, as it's printed on the side of every box. Enjoy with a little jam, honey or fruit. Or, if you're a southern boy like me, just spread a little butter in a nice warm muffin and have at it!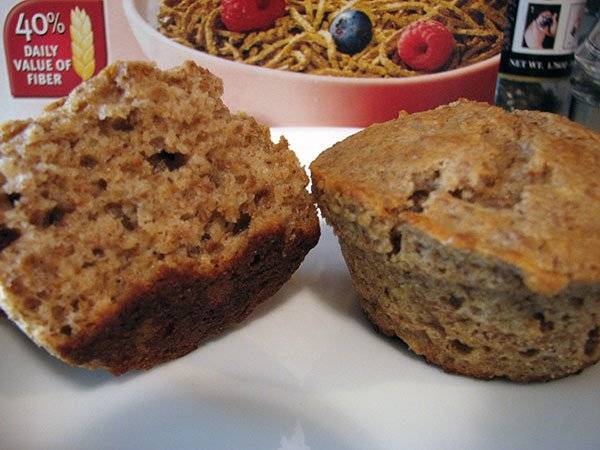 Yield: 12
All-Bran Muffin Recipe... Just like Mom used to make!
Prep Time: 5 minutes

Cook Time: 20 minutes

Total Time: 25 minutes
Ingredients
1 1/4 cups unbleached all-purpose flour
1/2 cup sugar
1 Tbsp. baking powder
1/4 tsp. salt
2 cups Kellogg's® All-Bran® cereal
1 1/4 cups whole milk
1 egg
1/4 cup vegetable oil
Instructions
Stir together flour, sugar, baking powder and salt. Set aside.
In large mixing bowl, combine cereal and milk, let stand about 2 minutes or until ceral softens. Add egg and oil. Beat well. Add flour mixture, stirring only until combined. Portion evenly into twelve 1 1/2-inch muffin pan cups coated with cooking spray.
Bake at 400°F about 20 minutes or until golden brown. Serve warm.
Notes
Adapted from the original recipe from the Kellogs Company
Nutrition Information:
Yield:
12
Serving Size:
1
Amount Per Serving: Calories: 155Total Fat: 6gSaturated Fat: 1gTrans Fat: 0gUnsaturated Fat: 5gCholesterol: 18mgSodium: 201mgCarbohydrates: 24gFiber: 2gSugar: 11gProtein: 3g


What I would have done differently had I thought of it at the time:
There are probably as many variations on this recipe as there are tricks to making scrambled eggs, or the perfect bread dough. I doubt that in my lifetime I could cover them all without subjecting myself to an overload of fiber intake, but I'm going to try a few more of them before I'm good and done. Next on the list is a version with honey in the mix, and I'm going to try a banana nut version in a week or so, just for fun.
My wife had never had these before, and wasn't fond of them. (Though she did happily bake them for me and Mr. Seat of his Diaper, who loves them as much as his dad does.) Next round I suppose I'll try a whole wheat muffin recipe for her. Makes breakfast easy on me, anyway.