What do you do when you've got a craving for something sweet, but you're really trying to keep things a bit lighter and, dare I say a bit more "balanced" than a traditional dessert?
There's a problem, though. You're craving cheesecake. Like, seriously craving cheesecake. Because who in their right mind doesn't crave cheesecake for at least three hours out of the day?
Or is that just me?
But how do you get all the flavor of a traditional cheesecake without the crazy amounts of sugar, butter, and eggs that go into your average cheesecake?
If you'd asked me that question a week ago, I definitely wouldn't have thought of a smoothie. Nope. Not in a million years. But the fact remains, these berry cheesecake smoothies taste like cheesecake. OK, it's a liquid cheesecake, but it's more than enough to satisfy my (somewhat obsessive) cravings for the world's most perfect dessert.
And if that wasn't good enough, this bad boy is packing a full day's worth of dairy in one glass, and with no added sugar.
It's not like I have an issue getting enough dairy… We only use real butter, my son drinks milk by the gallon, and I have a sort of over the top addiction to various different cheeses. But if you're looking for something sweet, this has you covered.
But wait! I don't have a blender or a food processor!
No worries, guys. I have you covered. It is absolutely possible to make a decent smoothie without a blender or a food processor, and I'll show you how. Granted, it won't be as smooth as it would be coming out of a dedicated blender, and it takes a bit longer, but it works in a pinch.
So let's make berry cheesecake smoothies
First off, let's gather our ingredients. I wanted to keep this as simple as possible, so I just grabbed what I always have on hand. Some cream cheese, milk, honey, graham crackers, and some frozen mixed berries from the freezer, because I love them in parfait. But hey, if you prefer strawberries or blueberries, feel free to use those instead.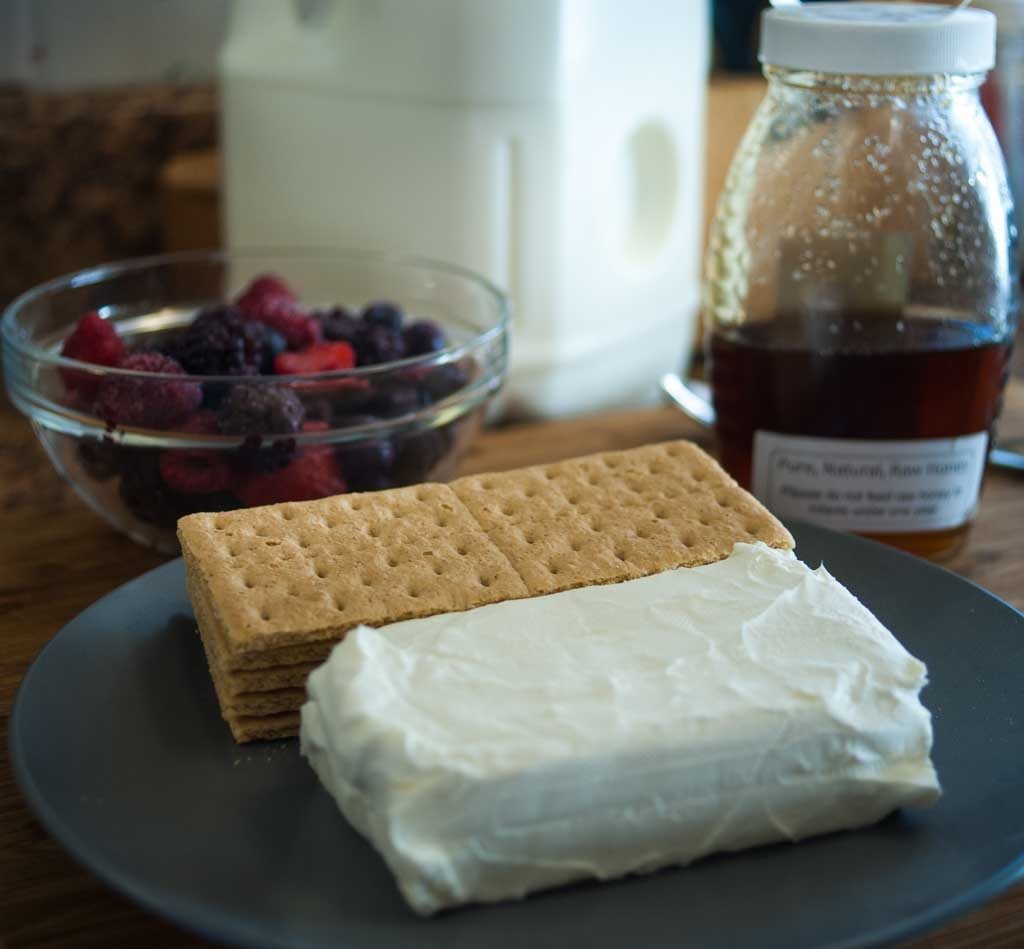 Once everything is assembled, we have to deal with our graham crackers. Toss them in a zip top bag and pound them with whatever you have handy. In my case, it's the trusty meat mallet that's been in our family for an unknown amount of years.
Whatever you use, just make sure you've got yourself some fine crumbs, then set those aside.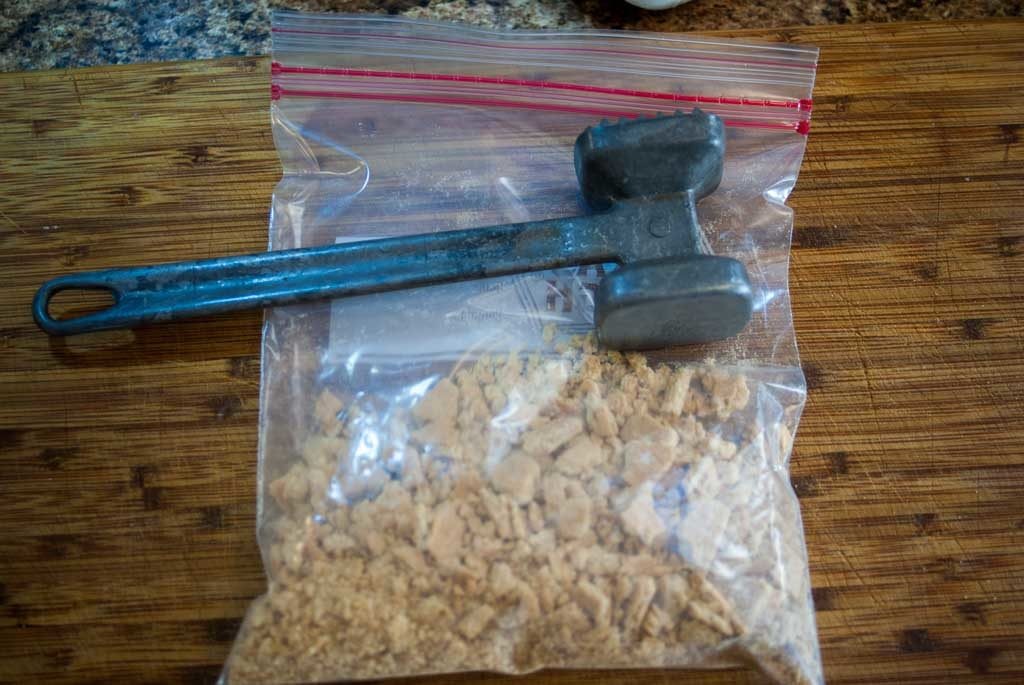 Next, pour 2 cups of milk into a sturdy container.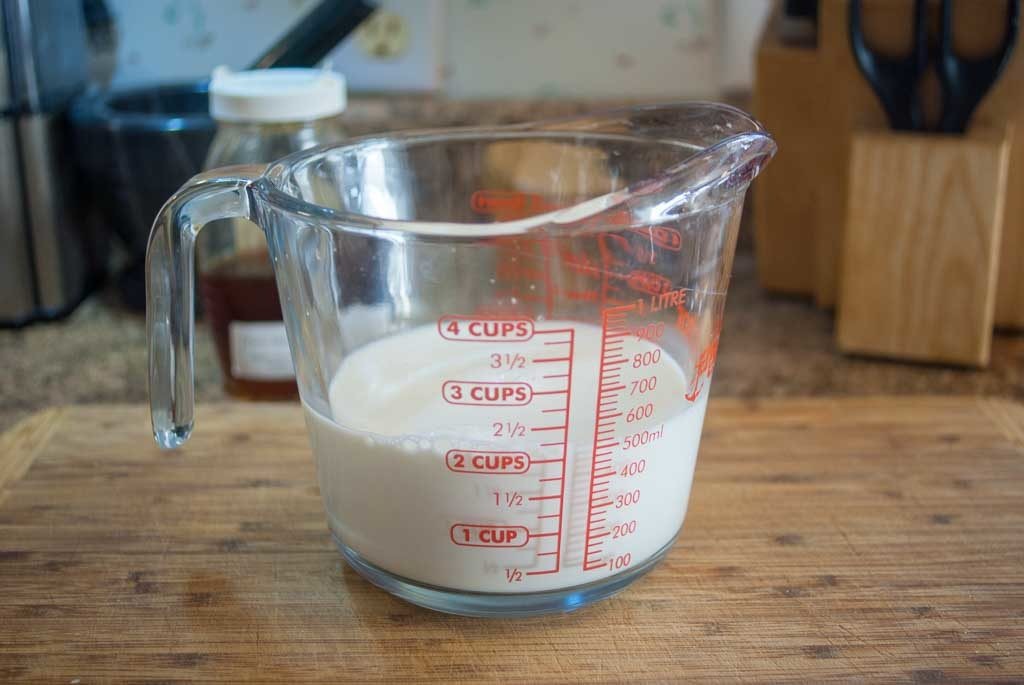 Add 2 Tablespoons of honey and 1/2 block (That's 4 ounces) of softened cream cheese.
Now, rummage around in the back of your cupboard and pull out that electric mixer you've almost forgotten you had. And, in my case, realize that the beaters are actually for a different mixer, so they won't clip in. Yeah. wonderful. But this will still work!
(Disclaimer: Always use the proper equipment. Don't try this at home. Be safe in the kitchen. I'm a trained professional.)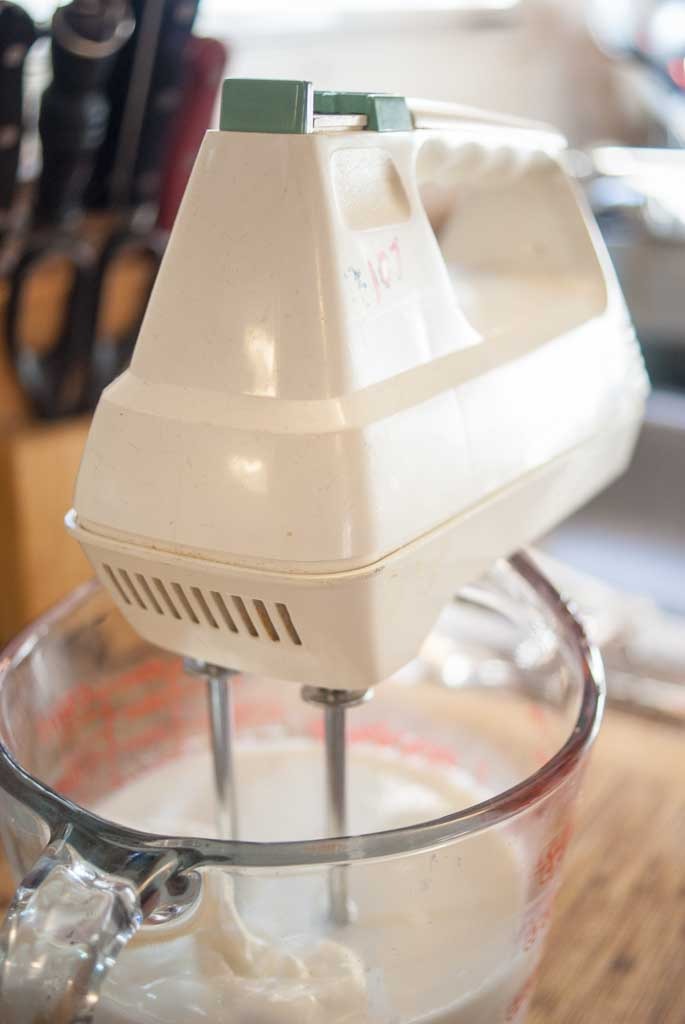 Lastly sprinkle in a bit of your crushed graham crackers if desired. This will thicken your smoothie a bit, but it will make this next step take longer.
Now, turn your mixer on low and let it go until everything is smooth. This takes a while.
Quite a while.
Be patient.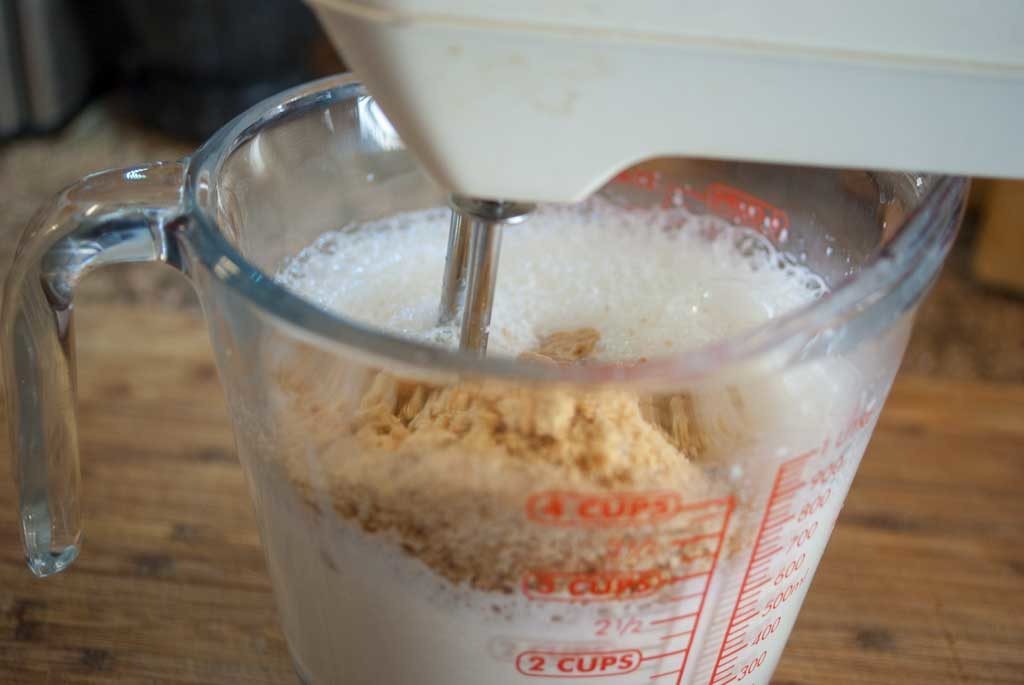 OK, now that we've got our cheesecake base done, it's time to get to the berry part. Pour 2 cups of the smoothie batter into a separate container. That should leave about 1 cup of milky, cheesy deliciousness in your first container. Pop the 2 cups of mixture into the fridge.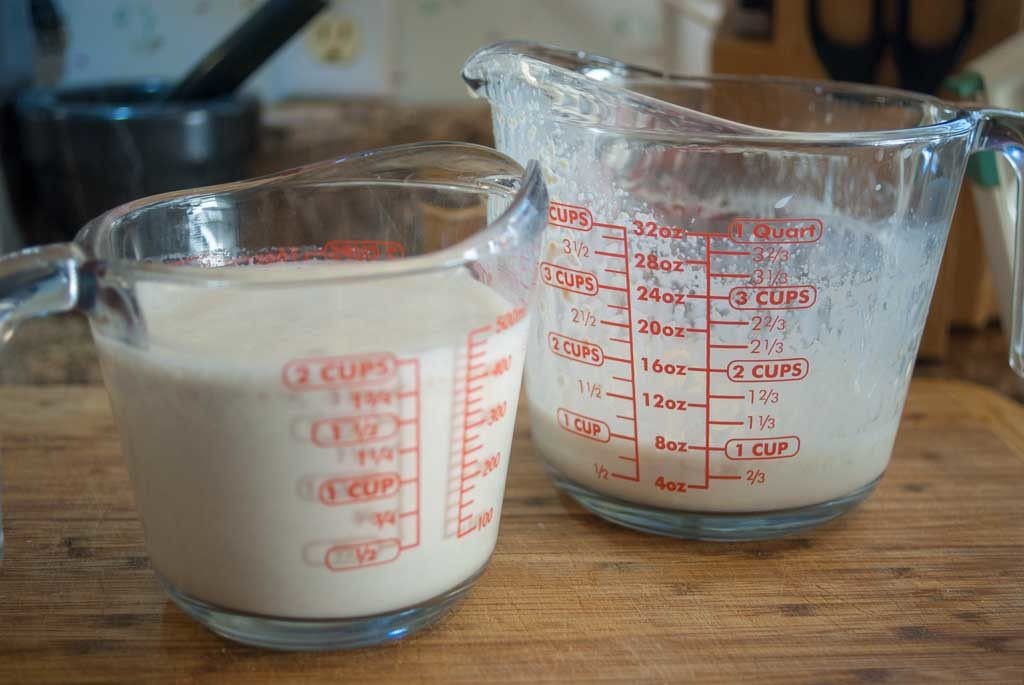 Next, add your berries to the remaining one cup of smoothie mixture. Pop that mixer back in, set it to low, and go to town. If your berries were still frozen like mine were, you'll have to stop every once-in-a-while and mash the larger ones with a fork, then mix again until they're smooth.
Give this a taste and add a bit more honey if it's too tart.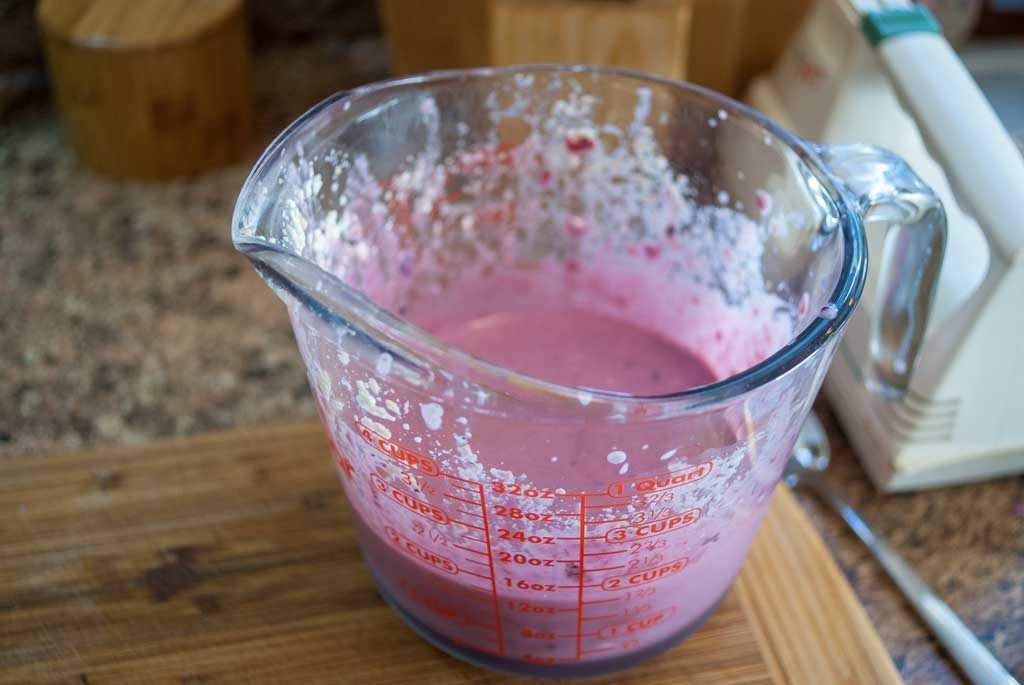 Now we can put our berry cheesecake smoothies together.
Start by sprinkling some graham cracker crumbs in the bottom of your glasses.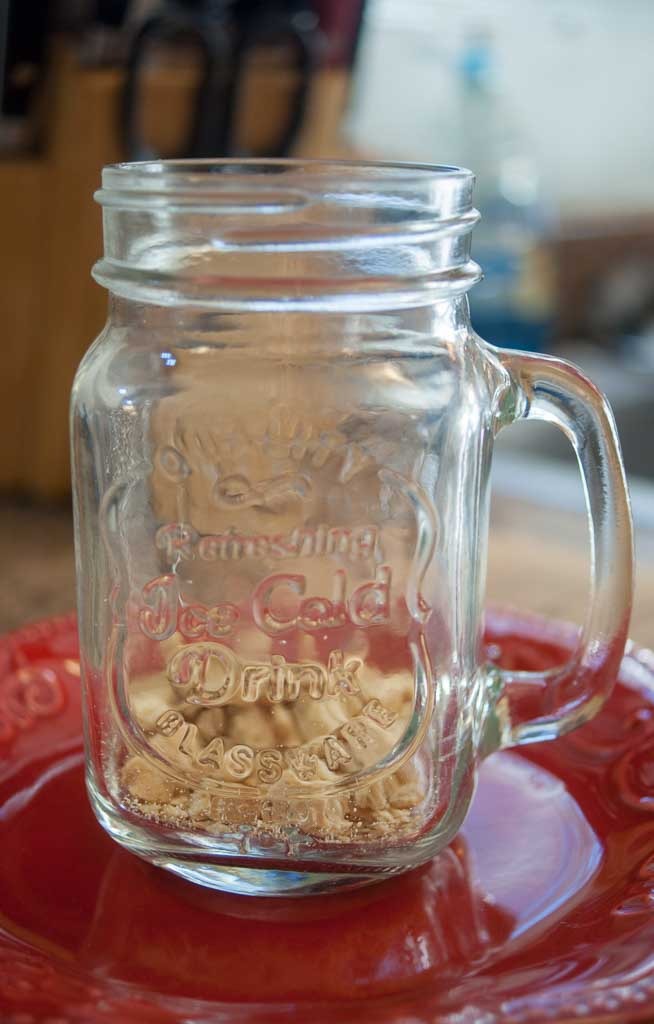 Fill 3/4 of the way with the first cheesecake smoothie mixture.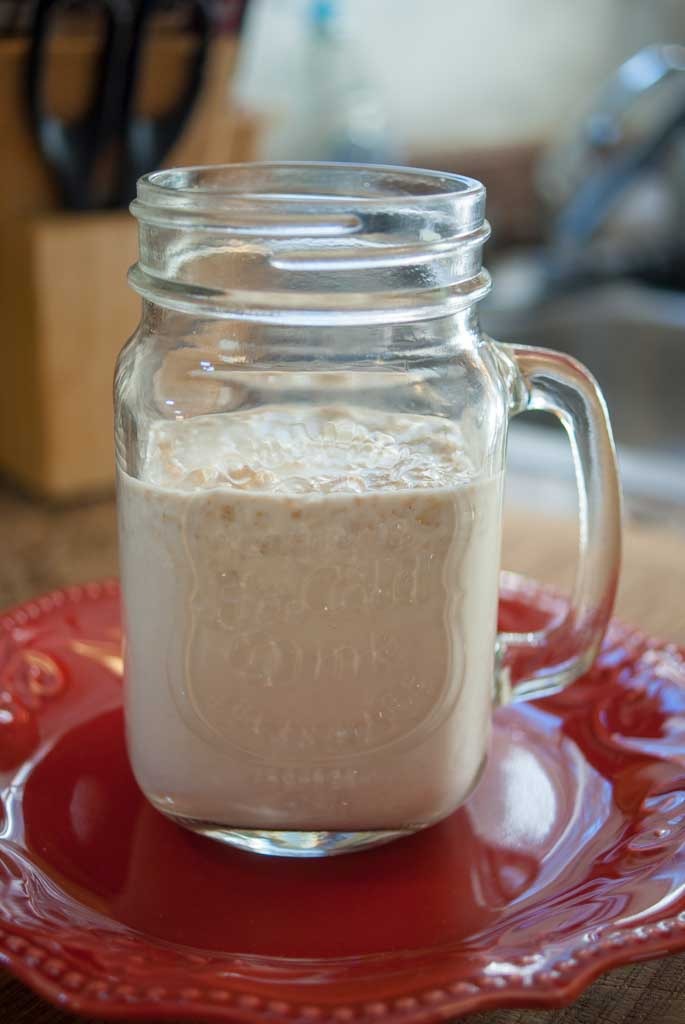 Fill the rest of the glass with the beautiful, berry infused goodness you just whipped up.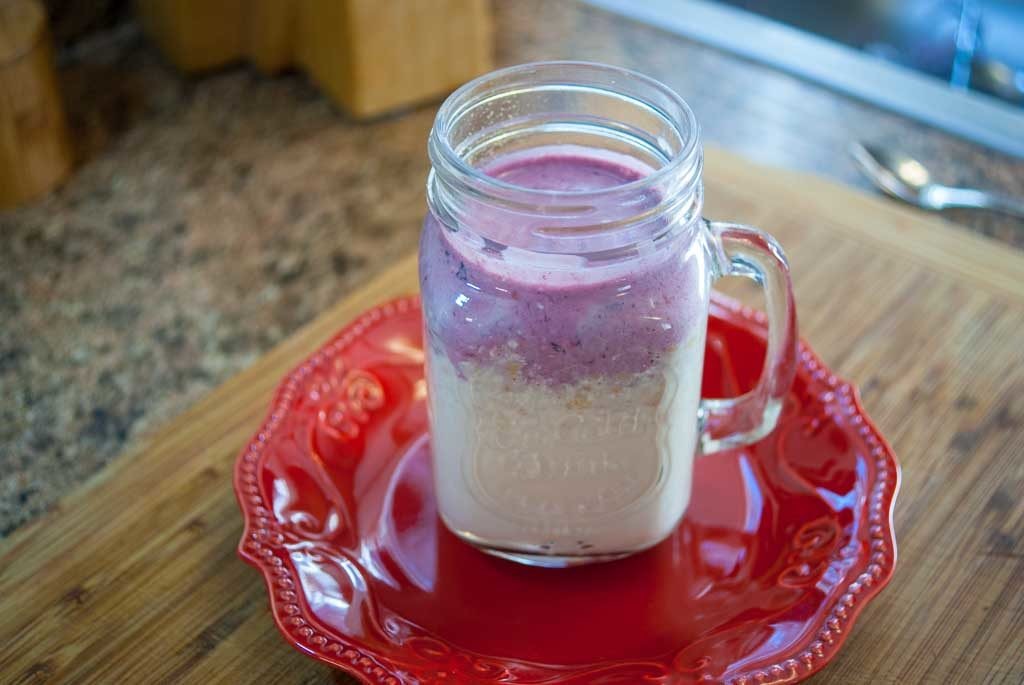 Sprinkle on a few more graham cracker crumbs, and you're in business!
If you want your smoothie super chilled, place it in the freezer for about 10 minutes before eating, but I couldn't wait that long.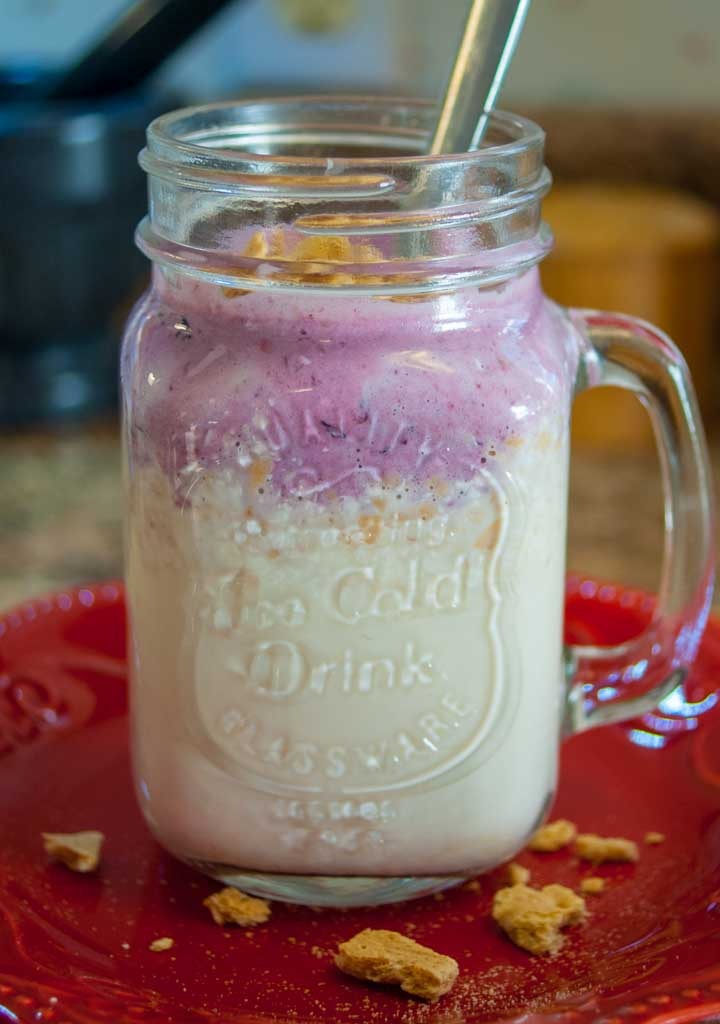 Now for the printable berry cheesecake smoothie recipe: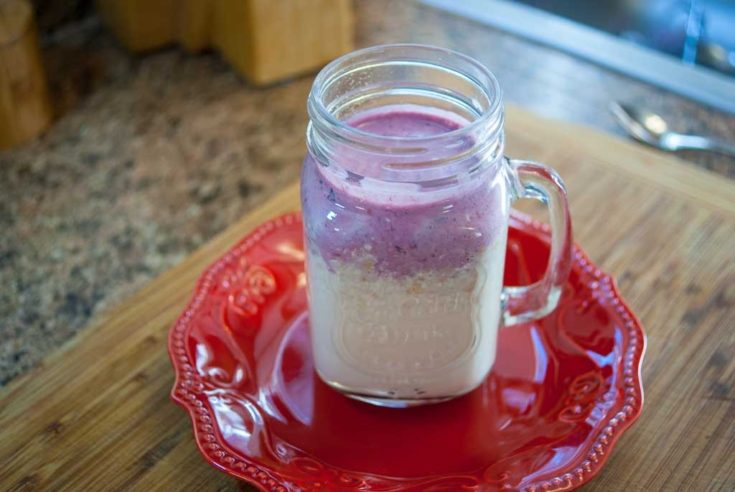 Yield:

2 to 4 servings
Berry Cheesecake Smoothies
Ingredients
2 cups milk
4 ounces cream cheese, softened
2 Tablespoons honey
6 ounces frozen mixed berries (about a cup)
Approximately 1 cup graham cracker crumbs (5 graham crackers, crushed)
Instructions
Mix milk, softened cream cheese, honey, and 1/2 of the graham cracker crumbs together in a blender, food processor, or with an electric mixer until smooth. This should yield 3 cups.
Pour 2 cups of dairy mixture into a separate bowl or cup. Add berries to the remaining 1 cup of cheese mixture and blend or beat until smooth and thick.
Sprinkle bottom of glasses with graham cracker crumbs. Fill glass 3/4 of the way with the reserved mixture, then gently fill with berry mixture. Top with a few more graham cracker crumbs.
Serve Ice cold
Nutrition Information:
Yield:
4
Serving Size:
1
Amount Per Serving:
Calories:

303
Total Fat:

15g
Saturated Fat:

8g
Trans Fat:

0g
Unsaturated Fat:

5g
Cholesterol:

38mg
Sodium:

250mg
Carbohydrates:

37g
Fiber:

2g
Sugar:

18g
Protein:

8g
What I would have done differently:
I would have been more patient. Don't get me wrong, guys. These smoothies were good. Very good. But I didn't take the time I needed to get them as smooth as they should have been.
Perhaps I should have forced them through a wire mesh sieve, and I'd recommend that you do that if you want a silky smooth experience without a blender. (That's what they would have done back in the days before blenders and food processors.)
Or better yet, make them in a blender or food processor. It's your call.
My question to you:
What's your favorite dairy product? Are you a serious cheese lover, or are you more down with a great butter sauce? Gotta have milk with breakfast? In your coffee? (I take mine black, but I won't judge you for your life choices.) Let us know in the comments, or on social media. As always, we love to hear from you.