If you're looking for a way to jazz up dinner or an after school snack, but think it requires a ton of effort, it doesn't. You can whip up these cheesy breadsticks as a gorgeous side or snack in just a few minutes. It won't even take a call to your local pizza joint.
Relax. I've got you covered.
This recipe assumes that you've got some pizza dough on hand. Of course I'm going to recommend that you start with our fantastic recipe for 5 minute no knead, no rise pizza dough, but any good pizza dough will do in a pinch here.
From there, the possibilities are pretty much endless, and it's still a 15 minute job from start to finish.
I know these breadsticks aren't oozing with cheese. They were meant for dipping, so I held back. But that's not to say that you can't slather them in mozzarella and enjoy melty, gooey cheese strings all over the place. (It's fun. You should try it!)
So, allow me to walk you through the steps to quick and simple breadsticks that will put your local pizzeria to shame.
Why? Because YOU made them.
First, crank your oven up to 450 deg F and get a pizza peel ready. Just sprinkle some cornmeal on it and you're good to go.
(Don't have a peel? That's OK. Just lay some parchment on a cookie sheet and sprinkle cornmeal on that. You'll be fine.)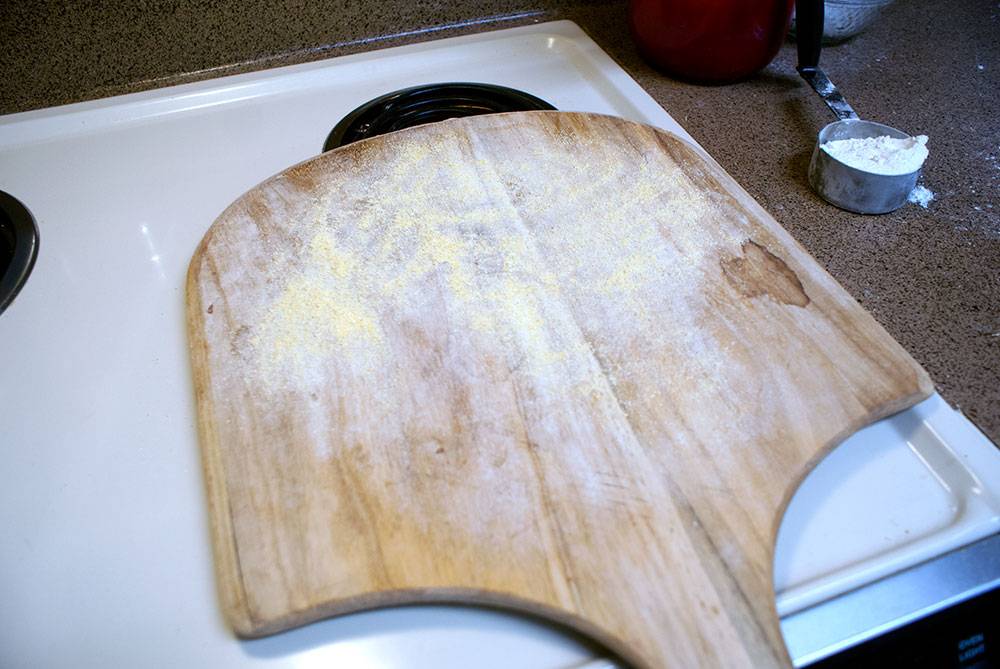 Next, spread out your pizza dough. I roll mine fairly thin for this, but of course it's up to your tastes as far as thickness goes.
Brush your flattened dough with a good amount of olive oil. (Or you can use tomato sauce, or pizza sauce, or whatever makes you happy.)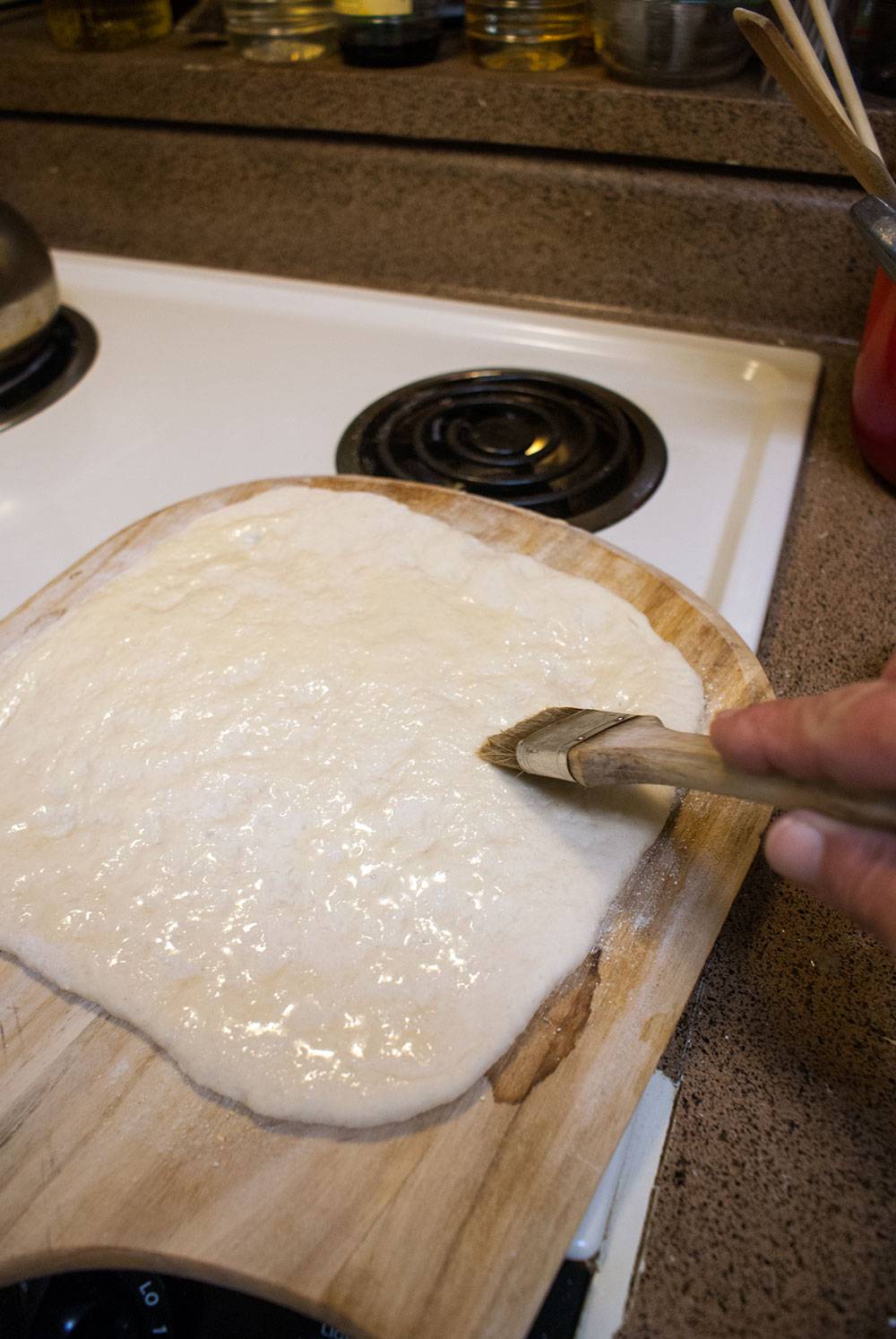 Sprinkle some herbs over the dough. I used basil and oregano, but feel free to experiment.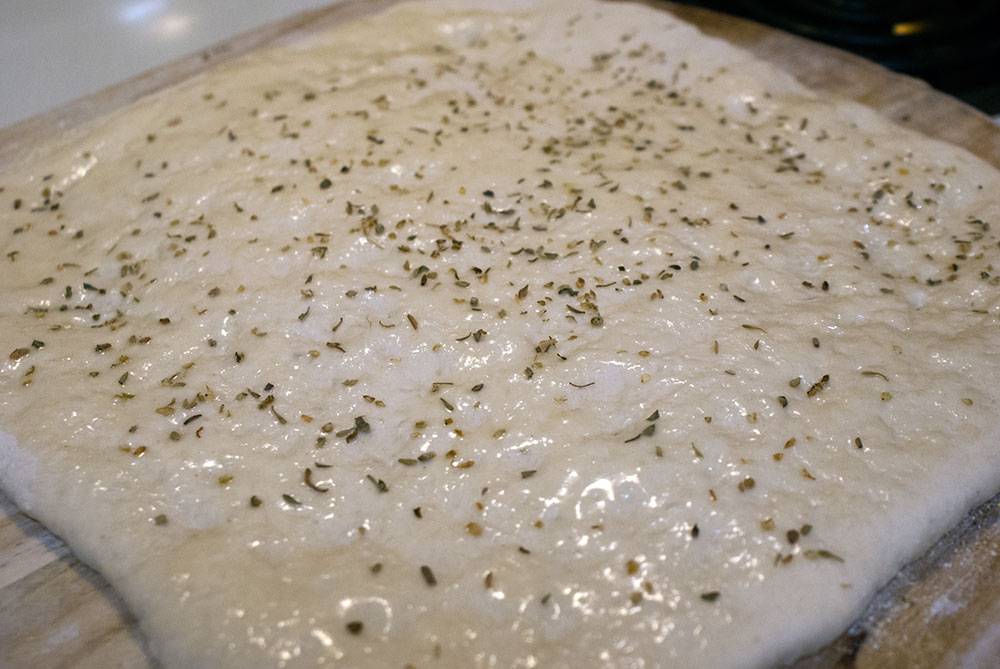 Next. Cheese!
Anything goes here. I had a pre-shredded cheese blend handy, so that's what I used. But any cheese you love will work. Just check the fridge and see what you have. I'm sure inspiration will grab you.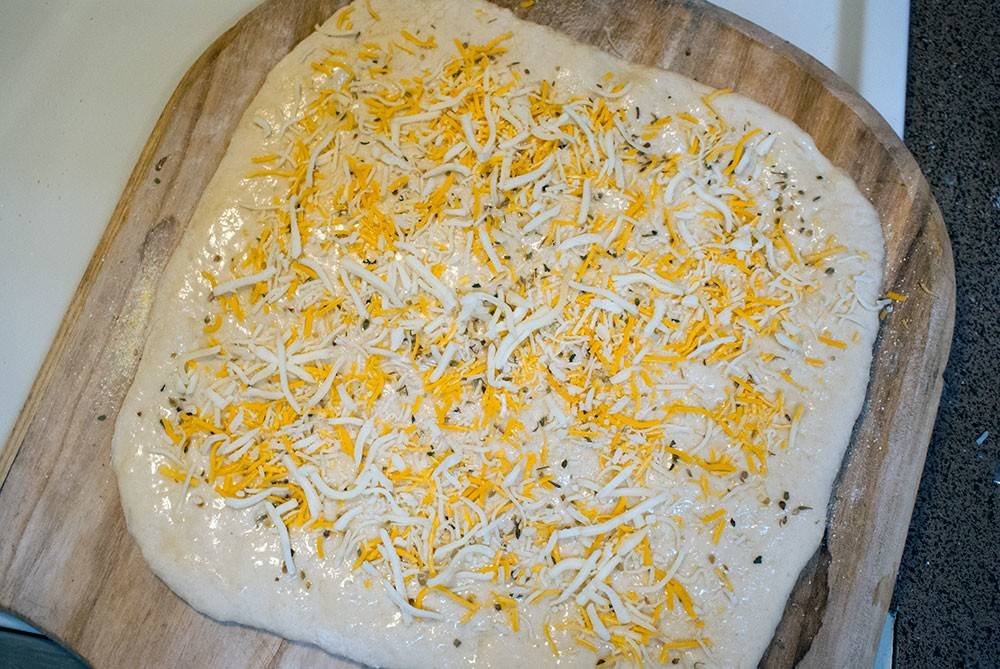 This is optional, but I prefer to cut my cheesy breadsticks before they go into the oven so we can just pull them apart when they're done cooking. You can, of course, do this after they're done.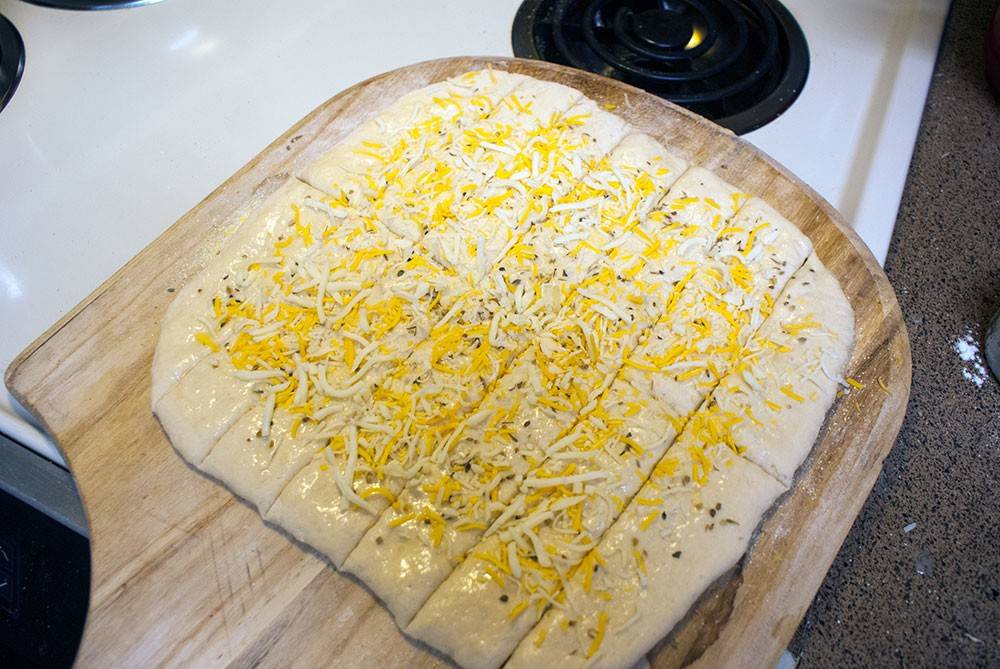 Pop those bad boys in the oven on a pizza stone for 8 minutes at 450 deg F (or cook on a cookie sheet for 10 minutes) until the dough is firm and the cheese is all kinds of melty and delicious. Then pull out your masterpiece and admire it for a minute.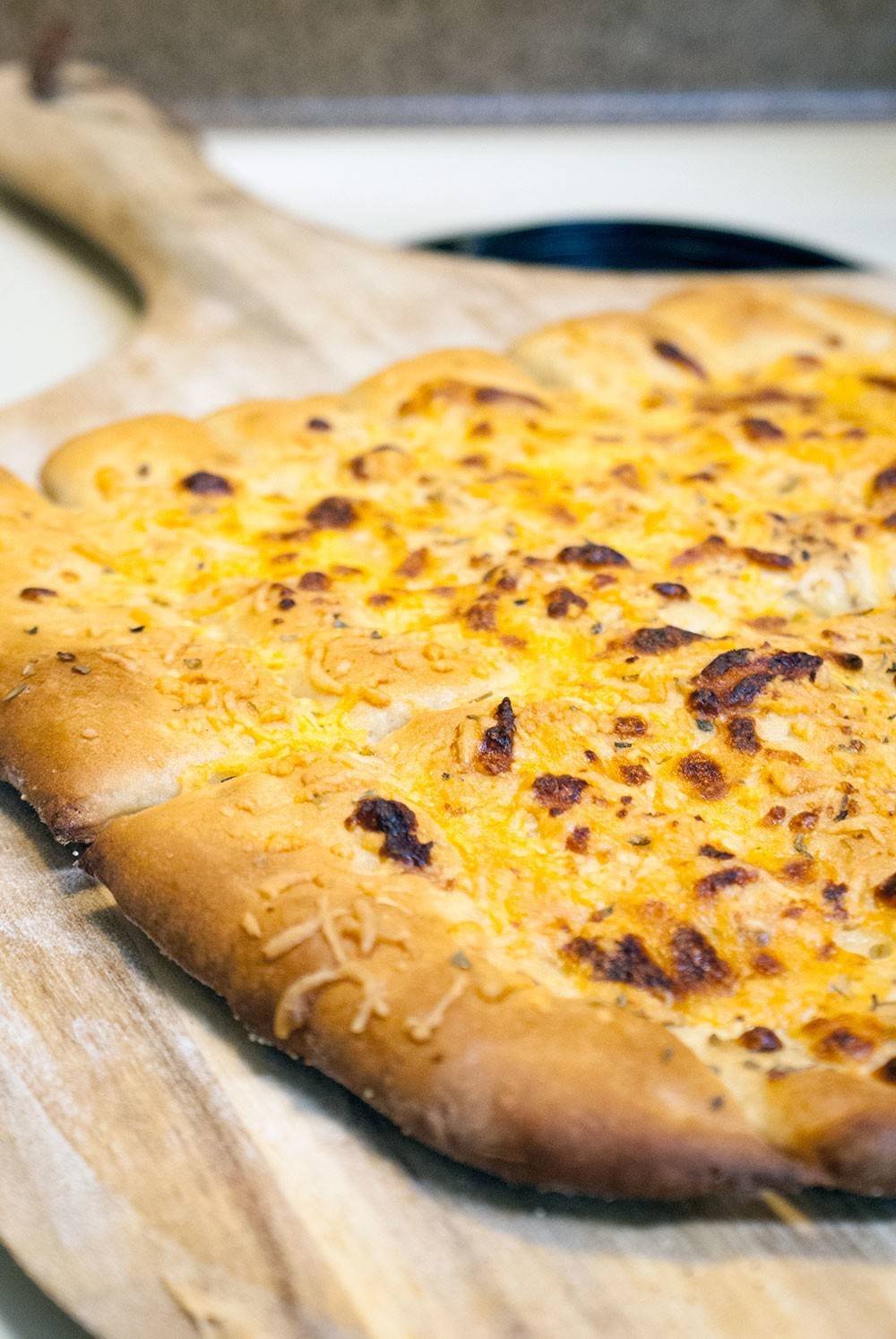 Gorgeous, aren't they? And I'm betting you'll want to have a second batch ready to go in the oven as soon as these are ready, because they aren't going to last long.
Yield: 4 servings
Cheesy Breadsticks From Scratch in 15 Minutes
Prep Time: 5 minutes

Cook Time: 10 minutes

Total Time: 15 minutes

Perfectly crusty, chewy, cheesy breadsticks. Ready in just 15 minutes from start to finish. Your family will love you for these.
Ingredients
Corn meal (for dusting)
1 ball ready to cook pizza dough
Olive oil
Herbs of your choice
Cheese - Any kind will do here.
Instructions
Heat oven to 450 degrees F. Sprinkle pizza peel or parchment lined baking sheet with cornmeal.
Spread pizza dough evenly over cornmeal. Brush with olive oil, sprinkle with herbs and top with cheese. Cut into sticks (Optional before cooking, you can do this afterwards.)
Bake for 8 to 10 minutes, or until cheese is melted and edges of crust are golden.
Share and enjoy!
Notes
You can use any toppings or seasonings that make you happy here. Just remember that this only takes minutes to cook, so if using any kind of meat, it needs to be cooked beforehand.
Nutrition Information:
Yield:
4
Serving Size:
1
Amount Per Serving: Calories: 188Total Fat: 7gSaturated Fat: 2gTrans Fat: 0gUnsaturated Fat: 5gCholesterol: 7mgSodium: 83mgCarbohydrates: 27gFiber: 2gSugar: 0gProtein: 5g
What I would have done differently
Oh, the choices here. This is a recipe that's built to be played with, so feel free to add what you love. Make these bad boys, then dip them in whatever makes you happy!
Other Cheesy Breadsticks from around the Internet